Custom Rubber Magnets
Rubber Magnets are a good way to show off your company logo or name. Your magnet can be made with a 2D or 3D design. The colors are vibrant and are as fade resistant as anything can be.
Promote and Giveaway. With so many magnet collectors out there, and so many fridges to decorate, a soft rubber magnet will be a hit for your promotion.
Custom Magnets Supplier
We are a US based custom magnet company with more than 15 years making cost effective, state of the art flexible rubber magnets with the top industry standards..
Soft Rubber is versatile and strong. There are many uses for this product from outdoor equipment covers to outerwear. Anything you would want your name or logo on, it is a great looking product that indicates you are a first class organization.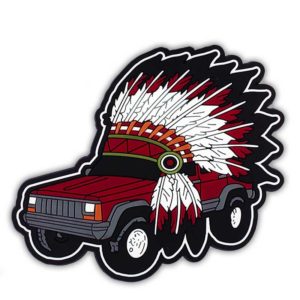 ---
High Quality Custom PVC Magnets.
We work for you. You approve your custom design every step of the way.
Peace of Mind. We are Based in the USA & Quality Assurance is our promise.
Quote sent to you for your project within 24 business hours.
Proof within 24 business hours of receiving your art file or requested design.
Factory Sample emailed to you within 5-10 business days of receiving your proof approval.
Your magnet to you within 15-20 business days once you approve the final sample.
Let's Make Your PVC Magnets!
Our Expert Sales Reps will guide you through every step of the process.
What Do I Need To Know About Rubber Magnets?
Products made with Soft Rubber PVC are very versatile, any combination of sizes, color, shapes, backings is possible. These are the frequently asked questions our customers have:
What is 2D / 3D ? Which One Is Right for My PVC Magnet?
2D Design. There is sharp corners on the elements, when viewed on the side, the layers are flat.
3D Design. The contour of the elements is rounded, or "puffy". When viewed on the side, the 3D elements appear rounded.



What's Your Minimum Order Quantity?
Our standard minimum order quantity is 100 pieces. We can make orders of 50 custom PVC Magnets but the total of the order is very close to the cost of 100 pieces, so our recommendation is to order 100 or more magnets.

How Long Does it Take to Get My Magnets Made?
Our average production time is about 3 weeks from approval of pre-production sample. Re-order can take a little bit less since the mold is already made and it can take about 2 weeks.

How Long Do You Keep My Mold?
We keep your mold in storage for 2 years. This means that you can re-order within 2 years and pay only for the custom rubber magnets you need. This means big savings for you. Every time you use your mold, the time gets reset for another 2 years. If the time has elapsed and we do not have your mold in storage anymore and you wish to order the same design, we will have to create a new mold and charge you for it.
What Makes PVC better than Printed?
–Durable & Resistant. PVC is a very strong material that withstands almost any kind of weather.
–Soft & Flexible. Despite what the first image of "PVC" can evoke, such as a PVC pipe, our soft rubber PVC material makes them flexible and soft.
–Almost any color possible. PVC colors are made by mixing other colors, and we are able to color match almost any color, like those in the Pantone System.
–Fine details are no problem. The malleability of our materials allows us to accomplish 
What types of flexible magnets there are?
As a rubber magnet suppliers we differentiate among several types of magnets classified according to the use customers give them, as follows:
Fridge magnets
Souvenir magnets
Car magnets
Custom Mini Magnets
How to make custom magnets?
The most practical and proffesional way of producing wholesale custom magnets is by contacting a rubber magnet factory, Nevertheless, to validate a personalized magnets provider is not an easy job. At Linx Corp we have more than 15 years working with rubber magnets manufacturers from USA.
Let's Make Your PVC Magnets!
Our Expert Sales Reps will guide you through every step of the process.