Custom PVC Coasters – Make Your Brand Last!
PVC Coasters are often used by bar, restaurants, fraternities and cafe owners to promote their business or organization, they work great as giveaways and everyone loves them!
The versatility of PVC makes them a great option for coasters: they will not slip or break and the design possibilities are almost endless.
We can make your coasters as thick as you want, and in any shape, although round and square shapes are the most popular ones.
Your design can come to life as a 2D or 2D design, and include any patterns you want, and your colors can be matched and bring your design to life.
Why Should you choose us?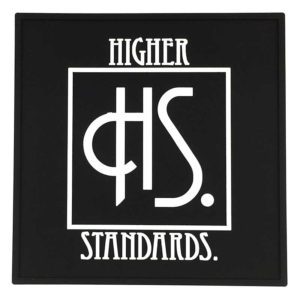 What Will You Get with Us?
Low minimums 100 Pieces Only!

High Quality products

Experienced Team

Affordable Prices

3-4 Week Production Time

FREE PMS Color Matching
"I received my coasters and love them! Thank you so much for all your help"
Common Questions About PVC Coasters
What is your minimum quantity? Although we can make as little as 50 coasters, you can get a lot more value for your money if you order 100 or more.
How long does it take to make my coaster? In average, it takes about 30 days from they day you contact us until the day we ship your coasters to you.
What type of design is best for my coasters? We know 3D is cool, in fact it's awesome looking. But due to the fact that people are actually going to be resting their drinks on your coaster, it is best if we just stick to a standard two-dimensional design for this one. However if you have some cool design that you want to make in a 3-dimensional style, maybe we could make a patch, or a keychain for you…